Keywords
Postop nausea: Rx
Last updated: 05/30/2013
The goal is to ideally prevent (or at least minimize) PONV before it happens, if possible by assessing PONV risk factors, medication prophylaxis (e.g. dexamethasone, scopolamine, ondansetron), and/or modify anesthetic plan if appropriate (e.g. regional anesthetic, TIVA/modified TIVA, etc.). Once PONV occurs, rescue meds can include the following (see table).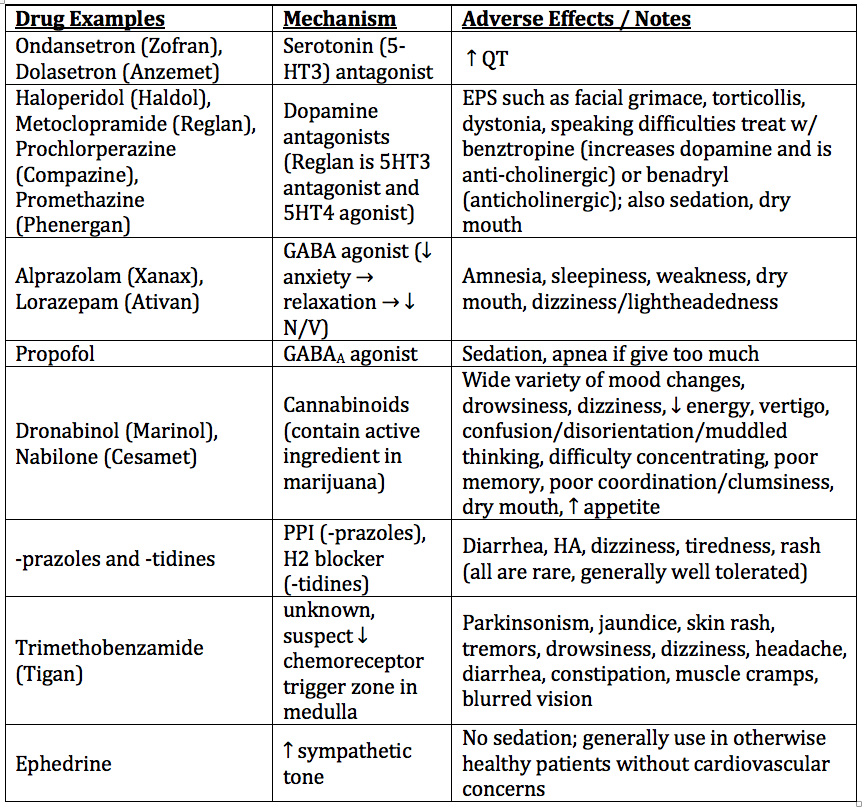 Copyright Information

This work is licensed under a Creative Commons Attribution-NonCommercial-NoDerivatives 4.0 International License.